Bhind is a small village in the Indian state of Madhyla Pradesh.
We arrived in Bhind 2018, a very difficult city in relation to Christians.
The first cut-sewing course started for 15 widows. The school reinforcement for children in the first year started with 45 participants. And as the growth comes from the Lord, in the 2nd year the widows' course has already had 10 widows and in the 3rd year we count 12 widows.
The participation of children has also increased, today we have almost 70.
We have Casa de Päo and a literacy course for widows and also for needy women in the local community. And he did not stop there, like the prophet Isaiah two about how high the ways and thoughts of the Lord are than ours.
Today we are experiencing a great miracle. Pastor Suneel received a lot for the construction of the church. So far we are gathered in the room he built at the top of the room Let's celebrate, glory to God!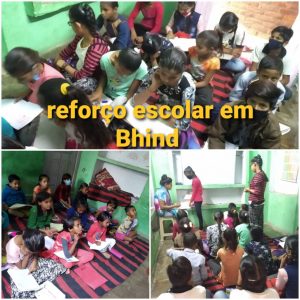 This is the place where the church will be build: